Today's daily fix of mortgage comparisons! Giving you an idea of mortgage comparisons from all around the world ;D
Now here we have Burma, the city of Naypyidaw!,
Naypyidaw is the capital city of the Republic of the Union of Myanmar, also known as Burma. It is administered as the Naypyidaw Union Territory, as per the 2008 Constitution. On 6 November 2005, the administrative capital of Burma was officially moved to a greenfield 3.2 km west of Pyinmana, and approximately 320 km north of Yangon (Rangoon), the previous capital. The capital's official name was announced on 27 March 2006, Burmese Armed Forces Day. Much of this planned city is still under construction, which is set to be completed by around 2012. As of 2009, the population was 925,000, which makes it Burma's third largest city, behind Yangon and Mandalay.
Average House Price: $15,000
Average Mortgage: $18,250
And here we have
Uzbekistan, the city of
Tashkent!
Freetown is the capital and largest city of Sierra Leone, a country in West Africa. It is a major port city on the Atlantic Ocean located in the Western Area of the country and with a population of 1.2 million.[1] The city is the economic, financial, and cultural center of Sierra Leone. Most of the country's largest corporations as well as the majority of international companies have located their headquarters' home offices in Freetown. The city's economy revolves largely around its harbor - occupying a part of the estuary of the Sierra Leone River in one the world's largest natural deep water harbours.[2] Queen Elizabeth II Quay is capable of receiving oceangoing vessels and handles Sierra Leone's main exports.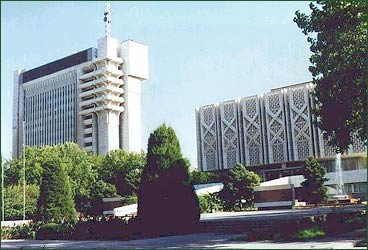 Average House Price: $23,000
Average Mortgage: $27,770
So theres the facts guys, Uzbekistan is more expensive but Burma has that post-war charm i just cant resist, where would you rather live? ;D